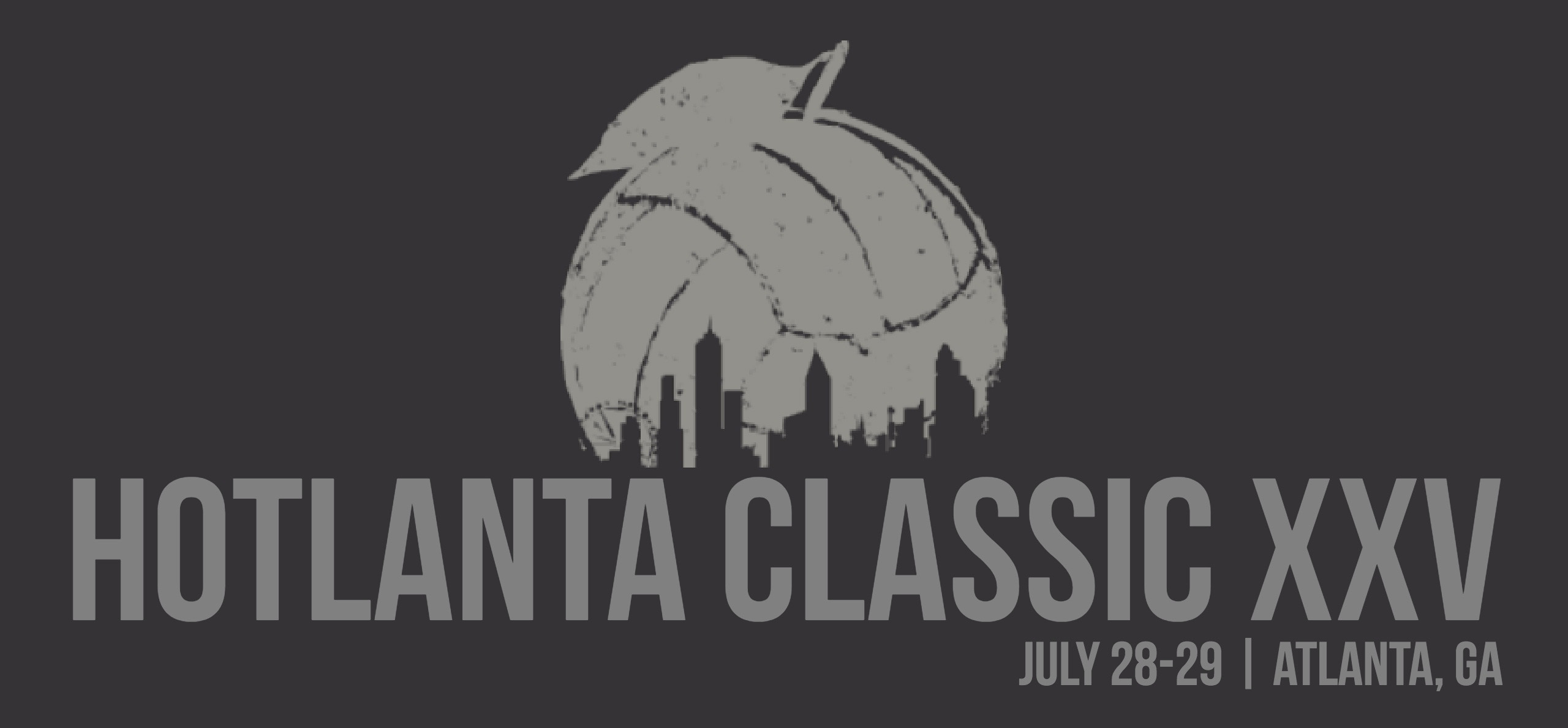 Want to play? Register Your Team Now!
Assemble your team now for Hotlanta Classic XXV. We are hosting B, BB and A divisions. 


Attendees Will Enjoy:
Three tournament-sponsored parties
Lunch during pool play
USAV referees on tournament day
Pool play prizes and tournament medals
Connect with us:
Announcing Hotlanta Classic XXV
Hotlanta Volleyball Association invites you to attend the 25th edition of our Hotlanta Classic, July 28-29, 2018, in Atlanta! Our NAGVA-sanctioned tournament will include B, BB and A divisions, so start forming your team now for a Southern celebration of volleyball.
 Competition 
This year, we will return to Tsunami Volleyball, just south of the city. The facility has five competition courts and two practice courts, bathrooms, bleacher seating and air conditioning. Tsunami will open their concession stand for us this year!
Expect pool play to begin at 8 a.m. on Saturday, July 28. Also expect split divisions for B and BB pools. HVA will provide lunch to all players during Saturday's pool play session. 
Sunday's tournament session will also begin at 8 a.m. for all divisions. No lunch will be provided on tournament day, but the concession stand will be open and there are restaurants less than a mile from the facility. The trophy presentations will occur after the championship match for each division.
USAV referees will serve as R1 for all matches on both days of the tournament! However, each team still needs a NAGVA-certified referee and scorekeeper on their roster.